The great advance as a promising shipbuilder
We, SamKwang Shipbuilding & Engineering Co., Ltd., have started in the shipbuilding industry since 1977 with a simple desire to play a part in the development of ocean transportation vehicles by being involved in the construction of shipbuilding considered as one of the means facilitating to advance into the ocean based on the countrys s limited geographical conditions under the spirit of the contribution to the country through the shipbuildingu to devote ourselves to the development of the country.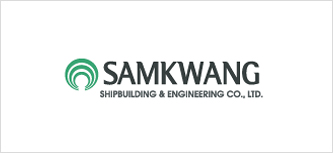 Since the inception of the company, we have received satisfactory evaluation from the clients, which was, we think, resulted from the ceaseless efforts made by all the management and employees and continuous investments on the facilities and technologies and by professionally constructing and delivering various ships including oil recovery vessels, dredging vessels, anchor handling vessels, tug boats, ocean research vessels, car ferries, ferries, fishing boats, sand carriers, patrol boats, fire fighting vessels and etc.
We understand that we are now in the middle of steps to realize the re-creation of the company based on the accumulated technology and management we have obtained and promise the great advance as a promising small and medium shipbuilding company in our country through the further investment on the technology and management innovation. I, on behalf of all the management and employees of the company, am deeply grateful to all of you for your warm support extended to us in both materially and spiritually to make us to stand on todays s SamKwang Shipbuilding & Engineering Co., Ltd., expecting a lot of continuous support and guidance in years to come and hope you have a prosperous business with a great success.
Tel

+82-32-763-1520

Fax

+82-32-763-3478

E-mail

Homepage
Small & Medium-sized Shipbuilder
Car Ferry

Tug Boat

Patrol Boat

Ship Repair
Video & Photo
SAMKWANG
Samkwang Shipbuilding & Engineering Promotion Video & Photo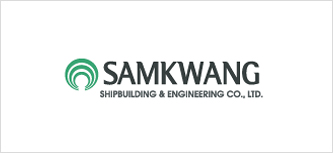 Samkwang Shipbuilding & Engineering